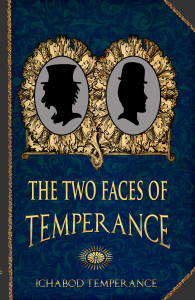 Back Cover:
"Oh, my Goodness, Miss Plumtartt, there is a fiendish monster at loose in London!"
"Quite so, Mr. Temperance. I say, the villain has the Great City in an uproar, sir."
"Yes, Ma'am, Miss Plumtartt, Ma'am, there is murder at our elbow, wherever we turn."
"The machinations of intrigue threaten to crush us in their merciless gears, eh hem? Yes, One suspects that this adventure may come to be known as 'The Strange Case of Dr. Icky and Mr. Temperance."
* A Request by the Author:
Dear Reader, if, perchance, you should come across some drunken rogues in song whilst reading this book, you are strongly encouraged to sing these passages aloud.
Your cooperation in this matter is sincerely appreciated.
~Icky.
The Two Faces of Temperance for Kindle only $0.99 at Amazon!